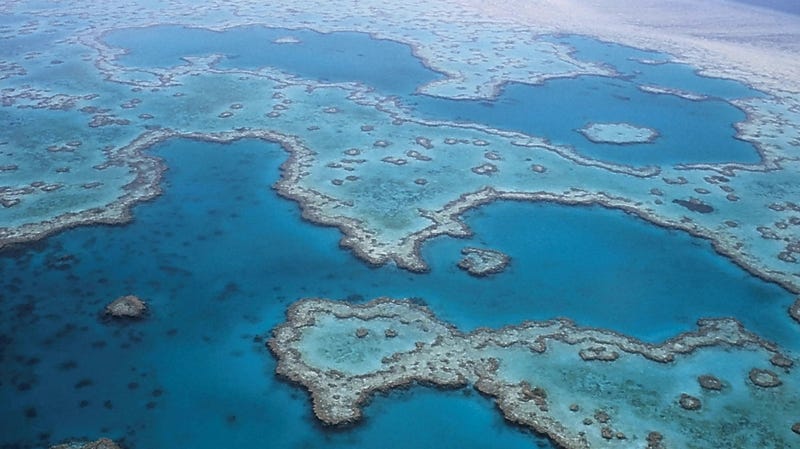 It's no secret the Great Barrier Reef is in dire straights thanks to human-caused global warming. But it turns out dramatic upheaval is nothing new for the world's largest living thing.

As global temperatures rise, coral reefs are struggling—visibly. But while the link between overheated ocean water and reef death is well-documented, a new experiment is reminding scientists that the effects of ocean acidification could prove as catastrophic over the long run.

Coral reefs didn't need more bad news. They're already being cooked by climate change and mangled by fishing gear. But because this is the age of humans, they are also being poisoned by billions of bits of plastic.

You've heard it before: Climate change is killing coral reefs. I'm sorry to say this sad fact remains true and just got some additional confirmation.

Over the past two years, the Great Barrier Reef experienced unprecedented bleaching events that left hundreds of square miles of coral dead and dying. Events like this are only expected to continue as the planet's temperature continues to rise. But amidst all the gloom and doom, a team of scientists are now offering a…
Last week, scientists reported that half of Hawaii's coral reefs suffered serious bleaching in 2014 and 2015 as part of an ongoing, three-year global bleaching event that researchers are still trying to get a handle on. Hawaii is home to some of the most spectacular reefs in the U.S., which bring in around $800…