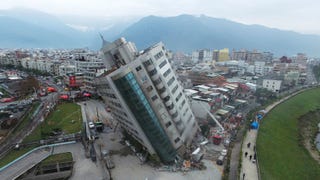 A powerful earthquake struck Taiwan today, causing damage and a partially collapsed hotel building, sources report.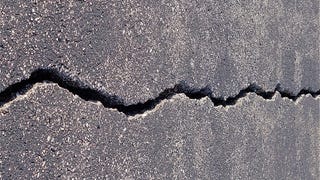 It's not often that science can answer questions with an easy "yes" or "no." Usually it's more of an "evidence suggests" or "this correlation proposes" sort of situation, even if the public's understanding is generally a little less nuanced. So USGS Seismologist Susan Hough found the right question:

Scientists knew something strange happened when they heard reports of a raft of floating rock near New Zealand back in 2012. That raft eventually grew to around 150 square miles—remains of the largest underwater volcanic eruption in the 20th or 21st century to date, bigger even than Mount St. Helens.

In news that is sure to inspire some action-packed disaster movies, scientists have determined that the time between explosive volcanic 'super eruptions' is actually much less than previously thought. But, while this sure sounds like another reason to like awake at night wallowing in existential dread, scientists say…
The largest mud volcano eruption has been raging in Indonesia since May 29, 2006. At its peak, 180,000 cubic meters of mud flowed daily from a site near a heavily populated region of Java—enough mud to completely fill the Empire State Building every six days. Almost 60,000 villagers have fled since then, and it's…
Coal, that ancient dead plant stuff responsible for electrifying the world and blackening the lungs of millions, is basically synonymous with global warming these days. But when all that plant corpse concentrate was first locked away in the ground, it took a lot of carbon out of the air. A new climate modeling study…