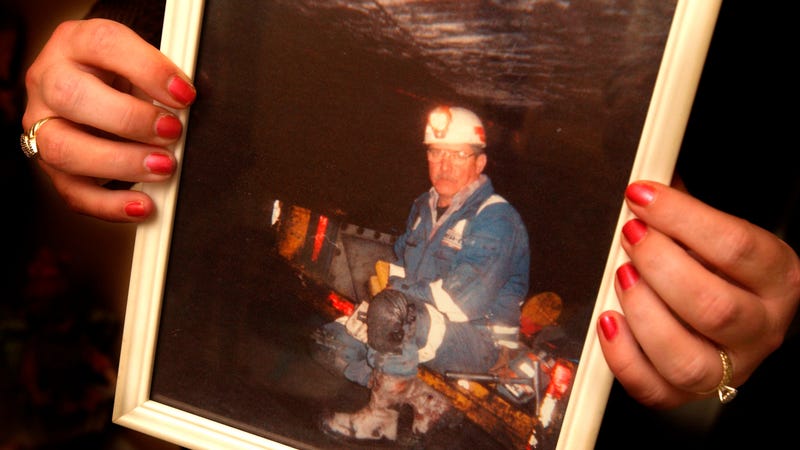 In President Trump's recent State of the Union, millions of listeners heard him tout his love for "beautiful, clean coal," something that, as The New York Times editorial board noted, "remains a mirage" for those of us living within the confines of reality.
America's solar industry lost nearly 10,000 jobs in 2017, the non-profit research firm The Solar Foundation announced on Wednesday. It's the first time solar jobs have dipped in the United States since the foundation began tracking the fledgling industry in 2010.

The only nuclear reactor under construction in the U.S. is already years behind schedule and billions of dollars over budget. Now, public officials in Georgia are about to decide if it's worth even finishing the project. On Thursday, the state's five-member Public Service Commission (PSC) will vote on whether to…
It isn't just the super-rich who are pleased with the GOP tax bill. Proponents of opening the Arctic National Wildlife Refuge to drilling are the closest they've been in decades to achieving that controversial goal.

The cloud of radiation that swept through Europe in recent weeks originated at a nuclear facility in either Russia or Kazakhstan, according to a report put out France's nuclear safety institute. The levels of radiation were never dangerous—at least for Europeans living outside of the immediate area affected—but the…
The Trump administration may be doing everything in its power quell the tide of renewable energy, but the world is ready to ride the wave. According to a new report from the International Energy Agency (IEA), a combination of falling prices, rising investments and stronger government support outside the U.S. have sent…
Alina Saenz's house on the outskirts of San Juan glows warmly in the pitch black nights that have plagued Puerto Rico in the two weeks since Category 4 Hurricane Maria devastated the island. The imperceptible hum of the refrigerator, fans to circulate the humid tropical air and nightly news on the television were all…
After a long era of reckless fossil fuel energy development, humans are finally learning how to harness cleaner resources like wind and solar. However, just as their forebears, solar and wind projects can pose threats to local ecosystems. Researchers at the the Block Island wind farm—the United States' first…