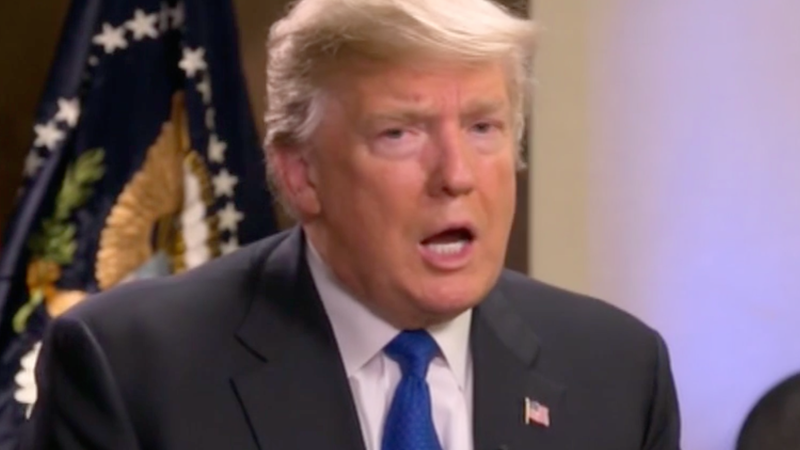 On Sunday night, the president talked with Piers Morgan about his climate change views and the Paris Agreement. The widely-reported results were not good. They were also wholly unsurprising and we need to stop pretending like they are. In fact, we need to stop asking the president what he thinks about climate change.
On Tuesday, Donald Trump made a grand show of being presidential for the cameras. But on Wednesday, he was back to talking like a grandpa who watches too much Fox News (which he in fact is) when Norway's prime minister visited the White House. During their joint press conference, a reporter asked about the Paris…
If we don't pump the brakes on climate change, all of Greenland could eventually melt, adding about 24 feet to global sea levels. Add in the West Antarctic ice sheet, and we're looking at a total of about 40 feet of potential sea level rise from these two ice sheets alone. The question is, when is this going to…
I was hoping to start 2018 off with a positive blog, like some of my colleagues, but then I glanced at my feeds and saw 'chocolate extinction' all over them.
In 1991, scientists lowered 10 speakers into the water off of a remote Australian island in order to blast a monotonous 57 hertz tone from them for 10 days. Other researchers listened for the distant sound at 15 monitoring stations in ocean basins around the world. This was all being done in the name of…
If there is one lesson of 2017, it's that we are all going to die. But while nobody can predict when the bombs will drop or when billionaires will siphon your young blood, the Debbie Downers at Oxford did build a real time global warming index that lets you watch as we creep closer and closer to planetary heat death.
Last week, scientists reported that half of Hawaii's coral reefs suffered serious bleaching in 2014 and 2015 as part of an ongoing, three-year global bleaching event that researchers are still trying to get a handle on. Hawaii is home to some of the most spectacular reefs in the U.S., which bring in around $800…