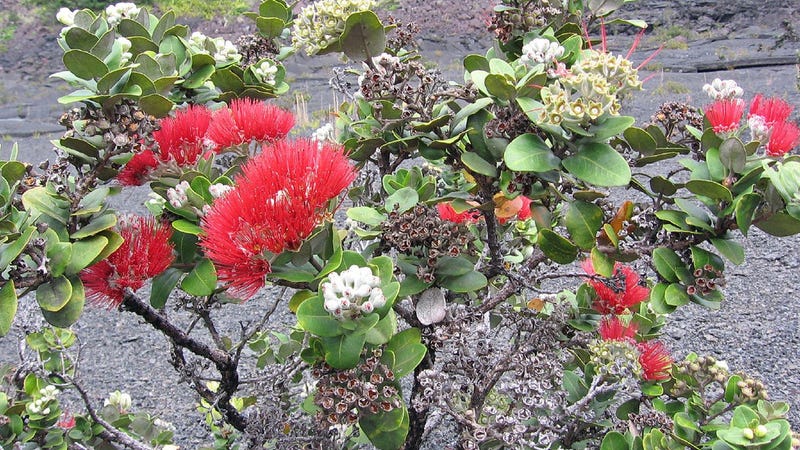 Over the last several years, a deadly fungal disease has killed hundreds of thousands of native Hawaiian ʻōhiʻa trees. Before now, the disease—Rapid ʻŌhiʻa Death—was limited to Hawaiʻi Island. But the disease-causing fungus has now been found on the island of Kauaʻi. And that's a big problem, considering that ʻōhiʻa…
When volcanoes ooze lava, people know to get the hell out of the way. They know the fiery red stuff threatens their homes and lives. But what about when eruptions produce lots of ash and gas? That stuff can be deadly, too.
Kilauea has been oozing lava for weeks, but things took a turn for the worse on Tuesday when the summit crater sent ash flying up to 12,000 feet above sea level. This sign of the apocalypse apparently wasn't enough to deter golfers from hitting the links.
Last week, scientists reported that half of Hawaii's coral reefs suffered serious bleaching in 2014 and 2015 as part of an ongoing, three-year global bleaching event that researchers are still trying to get a handle on. Hawaii is home to some of the most spectacular reefs in the U.S., which bring in around $800…