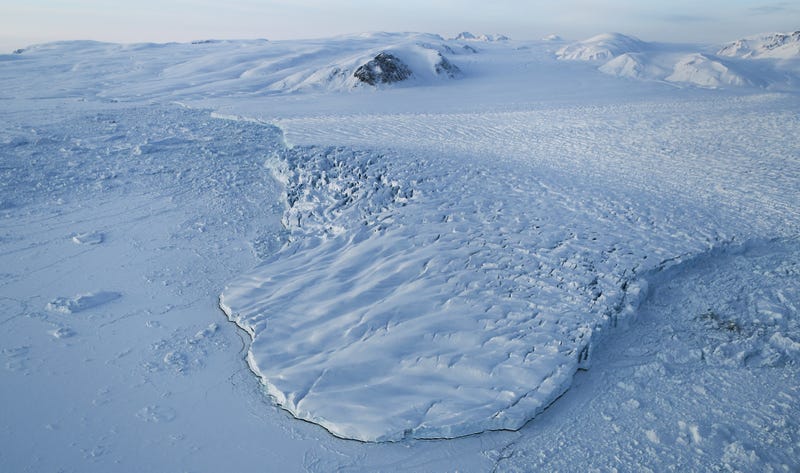 The National Oceanic and Atmospheric Administration is playing no games. The federal department wants everyone to know that human-caused climate change is so real that 2016 Arctic heat waves would not have happened without it.
An epic heat wave has created a stunning reverse in the frozen fortunes of the Bering Sea. The sea ice ringing the Arctic normally expands until at least late February and often through mid-March.
The East Coast isn't the only part of the world that's dealing with freakishly mild weather this week. In what's becoming a yearly occurrence, the Arctic is having an off-the-charts heat wave.

You know that feeling when you're under severe stress—your heart begins to race and your mouth gets dry? Well, animals experience their own forms of that, too. And researchers are worried about how narwhals, the so-called unicorns of the sea, will deal with the stress that'll accompany the loss of sea ice in their…
An enormous hole in the the wintertime sea ice surrounding Antarctica is attracting considerable scientific attention. Researchers think the so-called Weddell polynya is part of a natural cycle, but its present size—the biggest it's been since it was first spotted in the 1970s—could help us understand the processes…