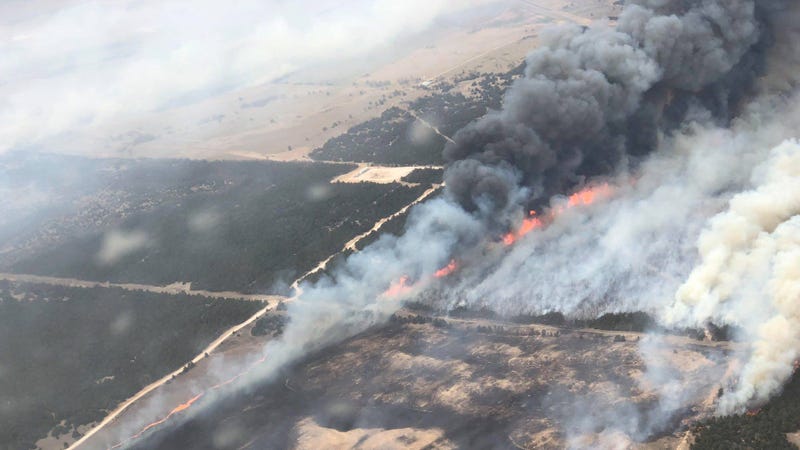 It's been a rough start to wildfire season on the Southern Plains. Oklahoma's third megafire in three years is currently raging across the state, fueled by a spate of hot, dry weather. Neighboring states have been on high alert as hot, dry conditions and strong winds lock in serious fire danger across the region.

The Amazon Rainforest is known to emit a whopping 255 million metric tons of carbon a year. The reality is that this number could be much, much higher due to forest fires that South American governments don't typically quantify, according to a study out in Nature Communications Tuesday.
Life has not been idyllic in Southern California as of late. Drought, wildfires, and most recently mudslides have upset the balance of a region renowned for its warm, sunny vibe. Climate change has played at least some role in these disturbances, and models predict its influence will only grow in coming decades. Los…
The Thomas Fire on its way to being the largest wildfire in California history. It started just two months after the Wine Country fires, the state's most destructive ever.

In 10 days since igniting, the Thomas Fire in Southern California has burned through over 242,000 acres, cost more than $55 million, and destroyed nearly 1,000 structures. At only 30 percent contained, it recently became the state's fourth-largest wildfire on record. Some think it could become the largest ever by the…
As a firestorm rages across Southern California near the end of one of the state's worst wildfire seasons, much attention has been drawn to the bright red foam that's dropped from planes in an effort to slow the fire's spread. Chemical fire retardant can be an important firefighting tool. But it can also have some…
Fire season is becoming longer and more intense worldwide, a reality which Americans were painfully reminded of this week, when a spate of wildfires sparked Sunday night and Monday morning turned vast swaths of northern California into an apocalyptic hellscape. As of 8am Pacific time today, the so-called North Bay…